Posted by Jewelry Liquidation on 22nd Nov 2021
How to Get the Right Size Ring
The right ring for you shouldn't just have a beautiful appearance, it also has to feel comfortable. It gets even more vital if it's your engagement or wedding ring because you will be wearing it for the rest of your life.
However, it is not always easy finding a ring that fits perfectly. Despite the existence of ring sizing, several questions are still being asked on how tight rings should be. In this article, we will be taking a look at the ways by which you can find a good fit.
The Perfect Fit
Before we go on, you need to understand that your ring won't fit perfectly all the time. Interestingly, you may find your ring to be a perfect fit in one moment but not another. This is because the size of our fingers changes from time to time depending on our diet, weather, and the amount of work that we do with our hands.
However, you can still find a ring that will be a great fit for you. The size of a ring can vary between 3 to 15. As for a ring for men, the average size ranges between 8 to 15. Meanwhile, the average ring size for women is between 6 to 8.
When buying a ring, you should search for something that can go past your knuckle without fuss. Your ring should also be tight enough not to fall off your finger as you move your hand from one place to another. You don't want to lose something as precious as your wedding ring because it's not tight enough.
Additionally, your ring should have a little wiggle room to avoid a situation where you will be unable to take off your ring. The right ring size should be easy to remove yet fit snugly.
As a result, the right approach to take is to go for rings that are slightly larger than your actual size. The difference in size could either be a quarter or half size.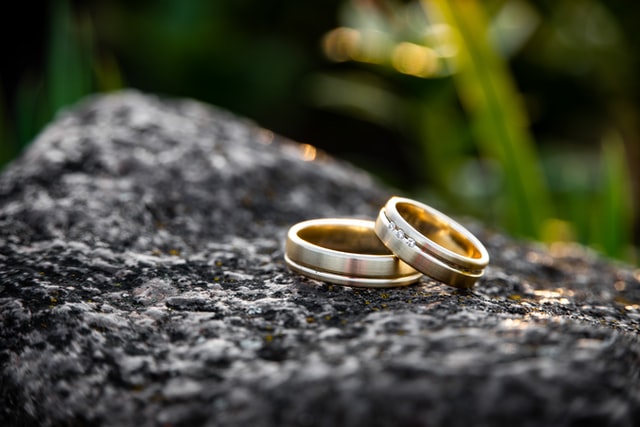 How to Tell if a Ring Is Too Tight
A ring that is too tight will be uncomfortable. However, not everyone knows when their ring is too tight and this can be quite unsafe. So, we will be looking at different methods of discovering if your ring is too constrictive:
It Won't Turn
You should be able to turn your ring with ease in both directions. If you find it difficult, you may ice your hand for ten minutes. If nothing changes, then your ring is too constructive.
You Can't Pull It Off
You may be unable to remove your ring from your finger if it's too tight. Though some people think it shouldn't be a problem since you are meant to wear your wedding band forever, a ring still has to be removable. You can try to remove it by freezing your hand and then applying lotion or olive oil. Once you get the ring off, you should have it resized as soon as possible.
You have a Muffin Top
When you wear a pair of pants that is too tight, you will discover that there is some skin bulging over it. It's the same with rings. Your ring is too tight if you have a balloon of skin above or under your ring.
Your Finger Tingles
Your ring is too tight if you can feel what finger it is on. The finger may feel numb, tingling, cooler than the rest, or you may find a bluish-white tone on the skin.
Pain
If you can feel any form of pain or you discover that the area is red, it means that your ring isn't a good fit. You need to go for something a little bigger.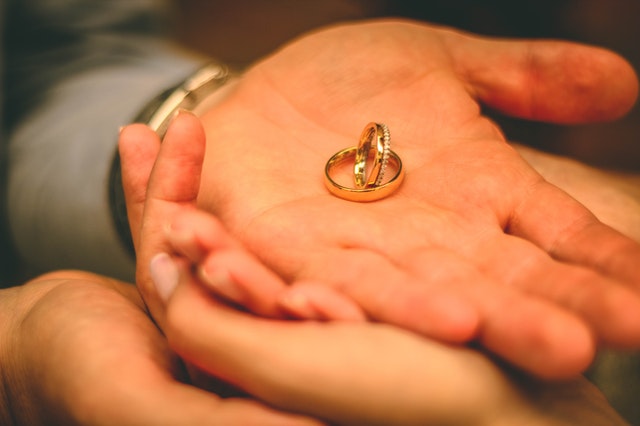 How to Tell if Your Ring Is Too Loose
You may buy a new ring only to find out that it is too loose. We know how precious rings can be, especially when it comes to promise rings and beautiful motion rings jewelry. No one wants to lose such precious items. So, we have put together some ways by which you can know if your ring is too large.
It Spins Around
A ring that is too loose will move around your finger without restriction. If you notice that your ring can't stick to one spot, you should consider scaling down a size.
It Is too Easy to Take Off
When your ring fits properly, you will feel some resistance whenever you try to take it off. It is too large if it slides off your finger without any restriction.
Conclusion
You should know your ring size before proceeding to buy a ring if you want it to fit correctly. If you have a ring that doesn't fit correctly, you may resize it or get a new one. You can get all kinds of beautiful rings and jewelry from Jewelry Liquidation at affordable prices.