Posted by Jewelry Liquidation on 19th May 2022
The timeless love symbol is back in 2022 –donning every piece of jewelry from chokers to earrings, chains, bracelets, and rings.
Jewelry designers are creatively using negative space, pop culture, and skin tones to bring out beautiful ensembles that people from all divides are enjoying and are happy to wear.
If you're wondering how to wear hearts in your jewelry to freshen up your look, this blog will showcase the most popular trends this year that you can borrow.
1. Unique Heart Initial Ring
Instead of having a plain ring with your initials on it, the unique heart initial ring introduces interest by setting your initial in the middle of the ring and surrounding it with a curvy, unevenly shaped heart. The bottom adorns a tapered straight-edged leaf end that gives the ring a smooth and exciting finish.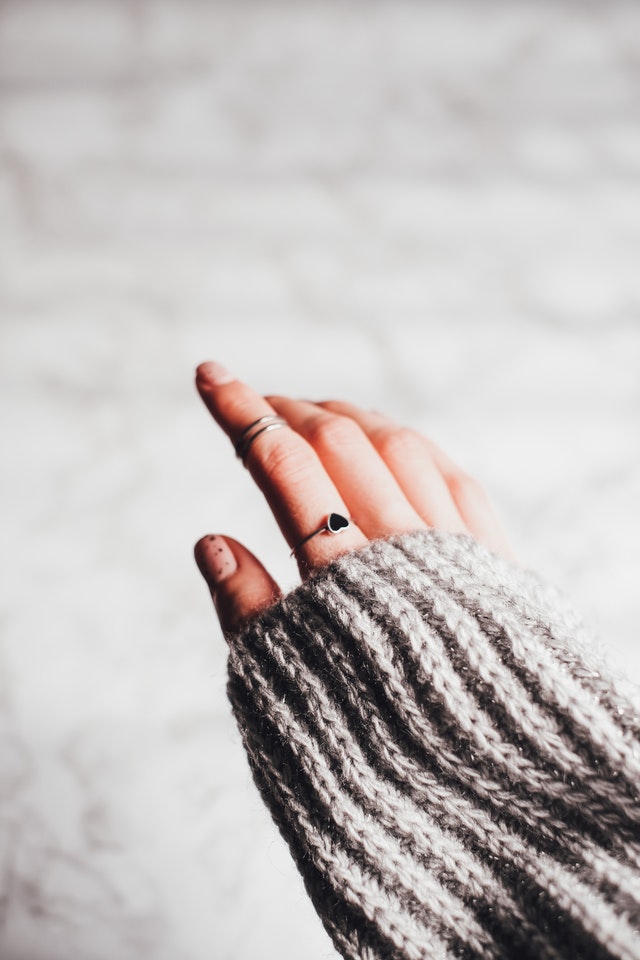 2. Heart Leaf shape Pendant
Most of us would agree that a regular leaf with just a bit of creativity would look like a heart. This thought is entirely embodied by the gold two-tone heart leaf diamond cut charm pendant. The heart has uneven halves with borders made of small embossed circles and an interesting center filled with tiny diamond leaves.
3. Heart-Shaped Promise Ring
This ring is for lovers and friends who go all out with bespoke jewelry gifts. The heart-shaped promise ring has one shorter side lined with tiny diamonds. The other side is longer, with an end that peeps out of the rest of the ring.
Other heart-shaped promise rings may have a regular shank, but the setting is replaced by two hands holding a heart. The two hands holding a heart ring communicate love, loyalty, and friendship.
4. Detailed Hearts Split Band Wrap Ring
The wrap ring style in 2022 seeks to do more than just wrap around the finger. For example, the jeweler of the detailed hearts split band ladies wrap ring removed the traditional smooth ends that create the split in the middle and replaced them with two hearts. Beyond that, each heart faces the opposite direction (one faces right while the other one faces left), and is embossed with tiny squares.
5. Dangle Kite Shaped Filigree Earrings with Heart Accent
The dangle earrings style has come a long way since the pop icon George Michael reintroduced it in the 80s - and this pair of gold dangle kite-shaped filigree earrings with heart accent seems to be the most sophisticated way to wear the style. Each earring spots a heart stud, made of a small heart with its borders accentuated by small circles. It drops into an intricate kite shape borrowed from the patterns you'd find in bohemian drop earrings. The bottom holds alternate circle and water drop shaped metals with each surrounded by smaller circles just like the heart stud at the top.
6. Heart Love Birthstone Ring
Maybe you're the gemstone kind of person and would love to wear a ring with it. Well, you can get a colored birthstone cut out like a heart. The heart love birthstone ring also has a small gemstone under it, surrounded by two golden hearts. One heart points upward while the other one points downward. The rest of the ring is golden.
7. Gold Heart January Birthstone Ring
Alternatively, go for a gemstone set in the middle of a big golden heart lined with tiny gemstones. This style is a simple classy way of wearing a birthstone in a heart shape ring for January babies. And if you love the shimmer of gold on your hand, the gold heart January birthstone ring is just perfect!
8. Floating Pendant Heart
How would you like the idea of an intricate heart pendant on your neck? Like the unique initial heart ring, the end of this floating pendant heart is tapered, but it has another section inside with two brilliant sapphire gems and one diamond gem carefully arranged to create a chic look.
9. Heart and Arrow Ring
The heart and arrow ring style reimagines cupid's arrow crossing through a heart and goes further to embed the three little words we all love to hear: I love you. The heart and arrow are filled with diamonds and are surrounded by a golden band shaped like a wrap ring. You could also have the heart and arrow ring without the words I love you on it.
10. Money Dollar Sign in Heart Ring
A grooved golden heart with a dollar sign boldly set in the middle is bound to attract some attention. If you love the punk swag of dollar signs, this heart shape will help you communicate your style in a unique, classy way.
One More Thing
The best thing about jewelry is it's hard to run out of options. If you're big on jewelry that's more than just a fashion piece, you can find any shape and style you want from vendors with a vast collection.
At Jewelry Liquidation, we focus on providing something for everyone. Whether you're looking for a toe ring, pendant, bracelet or chain, etc., we have every style you can think of and for every occasion. Check out our collection.